Through Young Living Essential Oils, Don Gary Young has been able to share the outstanding health benefits of pure essential oils with the world. But, Gary didn't want to stop there. He believes everyone should have access to the healing powers of essential oils. Therefore, he founded the D. Gary Young Foundation in 2003 to share the therapeutic and healing effects of pure essential oils with individuals and communities in need. Gary's non-profit charity also provides economic, educational and other forms of medical support to people nationally and abroad.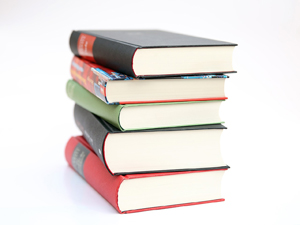 The foundation continuously makes an incredible positive impact on communities around the world. The foundation's major, ongoing project is the Sponsor a Child Program, which provides children in Guayaquil, Ecuador with the resources they need to stay healthy and grow into well-rounded adults.
Gary founded the Young Living Education Unit Academy in Guayaquil in 2009, which gives students the opportunity to pursue their education and maximize their potential. The Academy also teaches children how to grow and cultivate their own organic garden, which contributes to their healthy, organic lunches. Additionally, students learn about nutrition and how to heal their bodies using natural remedies.
Other recent projects include:
Built two schools and a water system for the Tarahumara Indians in the Copper Canyon of Durango, Mexico
Donated a year's supply of Omega Blue to the Heritage School in Provo, Utah, a residential treatment center for at-risk adolescents
Provided earthquake and tsunami relief in Japan
Provided relief to leprosy patients in India
Provided support to Hurricane Katrina Victims
Provided support to the Cinterandes Foundation Mobile Surgery Unit
Contributed financial support to universities researching the profound health benefits of essential oils.
To learn more about the D. Gary Foundation or to make a donation towards its charitable projects, please visit www.dgaryyoungfoundation.org.